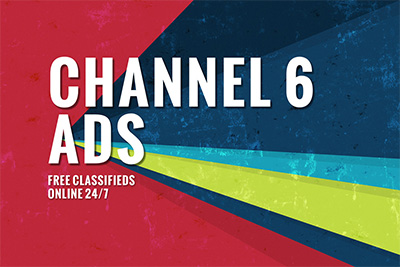 PMU Legal Information
Paragould Municipal Utilities (hereafter "PMU", "we", "us", "our") continually strives to maintain complete and accurate information about our customer's (hereafter "you", "your", "yours") account. We treat all customer information confidentially and take steps to make our computer databases secure. All personally identifiable information will remain private and will not be sold or distributed to any group, organization, or individual. We do not provide account or personal information to unaffiliated third parties for the purpose of independent telemarketing or direct mail marketing. Information will only be released if (1) transactions are initiated and property authorized by the customer, (2) the customer requests it, (3) collection services are necessary, or (4) required by law. (FOI request, subpoena, legally mandated reporting, etc.) Individuals may have additional rights under applicable laws.
Data transmitted by the customer over our communication networks is generally not recorded, cached, captured, or inspected in detail other than what is necessary to ensure proper functioning of the service provided to the customer; however, we may capture, record, or inspect communications from a given customer or customers in the course of network maintenance or troubleshooting. If this occurs we are generally not interested in and do not inspect the actual content of the communications, but rather information such as origination and destination. Any content in the communications we may inspect will not be shared with anyone, aside from that which the law may require reporting to authorities. Any information transmitted or received by the customer through the internet is being transmitted over a publicly accessible network and it is the customer's responsibility to properly ensure the security of any information they choose to transmit or receive.
INTRODUCTION

PMU's Acceptable Use Policy (AUP) is intended to enhance the Internet for our users by preventing unacceptable use. All users of PMU's Broadband Internet Access Service and non-Broadband Internet Access Service data services (hereafter collectively referred to as "the Services", "our Services", "PMU Services"), those who access some of our services but do not have accounts (Visitors), as well as those who pay a monthly service fee to subscribe to the Services (Customers), must comply with this AUP. We support the free flow of information and ideas over the Internet and do not generally monitor use of the Services under normal circumstances. Similarly, we do not exercise editorial control over the content of any Web Site, electronic mail transmission, news group, or other material created or accessible over or through the Services, except for certain proprietary websites. However, in accordance with our Internet Service Agreement, we may remove any materials that, in our sole discretion, may be illegal, may subject us to liability, or which may violate the AUP. PMU may cooperate with legal authorities and/or third parties in the investigation of any suspected or alleged crime or civil wrong. Your violation of this AUP may result in the suspension or termination of either your access to the Services and/or your PMU account or other actions as detailed in Section 3. This AUP should be read in conjunction with our Internet Service Agreement and other policies.

VIOLATIONS OF PMU'S ACCEPTABLE USE POLICY

The following is a non-exhaustive list of things that constitute violations of the AUP.

Illegal Use - Using the Services to transmit any material (by email, uploading, posting, or otherwise) that, intentionally or unintentionally, violates any applicable local, state, federal, or international law, or any rules or regulations there under.
Harm to minors - Using the Services to harm, or attempt to harm, minors in any way.
Threats - Using the Services to transmit any material (by email, uploading, posting, or otherwise) that threatens or encourages bodily harm or destruction of property.
Harassment - Using the Services to transmit any material (by email, uploading, posting, or otherwise) that harasses another.
Fraudulent activity - Using the Services to make fraudulent offers to sell or buy products, items, or services or to advance any type of financial scam such as pyramid schemes, chain letters, etc.
Forgery or impersonation - Adding, removing or modifying identifying network header information in an effort to deceive or mislead is prohibited. Attempting to impersonate any person by using forged headers or other identifying information is prohibited.
Unsolicited commercial email/Unsolicited bulk email/Spam - Using the Services to transmit any unsolicited commercial email or unsolicited bulk email. Activities that have the effect of facilitating unsolicited commercial email or unsolicited bulk email whether or not that email is commercial in nature are prohibited.
Unauthorized access - Using the Services to access or to attempt to access, the accounts of others, or to penetrate, or attempt to penetrate, security measures of PMU's or another entity's computer software or hardware, electronic communications system, or telecommunications system, whether or not the intrusion results in the corruption or loss of data.
Copyright or trademark infringement - Using the Services to transmit any material (by email, uploading, posting, or otherwise) that infringes any copyright, trademark, patent, trade secret, or other proprietary rights of any third party, including, but not limited to, the unauthorized copying of copyrighted material, the digitization and distribution of photographs from magazines, books, or other copyrighted sources, and the unauthorized transmittal of copyrighted software.
Collection of personal data - Using the Services to collect, or attempt to collect, personal information about third parties without their knowledge or consent.
Reselling the Services - Reselling the Services without PMU's authorization.
Network disruptions and unfriendly activity - Using the Services for any activity which adversely affects the ability of other people or systems to use PMU's Services or the Internet is strictly prohibited. This includes denial of service(DoS) attacks against another network host or individual user. Interference with or disruption of other network users, network services, or network equipment is prohibited. It is the Customer's responsibility to ensure that their network is configured in a secure manner. A Customer may not, through action or inaction, allow others to use their network for illegal or inappropriate actions. A Customer may not permit their network, through action or inaction, to be configured in such a way that gives a third party the capability to use their network in an illegal or inappropriate manner.
Alteration of software or equipment - Any effort to alter PMU's equipment or the software used by PMU to manage the network is strictly prohibited.
Sending of suspected viruses or other malware - Using the Services to send (by email, uploading, posting, or otherwise) suspected viruses or other malicious programs whether known or unknown is prohibited.

REPORTING VIOLATIONS OF PMU'S AUP

PMU requests that anyone who believes that there is a violation of the AUP direct the information to Director-Abuse Department, at: This email address is being protected from spambots. You need JavaScript enabled to view it.

If available, please provide the following information:

The IP address used to commit the alleged violation
The time and date of the alleged violation, including the time zone or off set from GMT

PMU may take any one or more of the following action in response to complaints:

Issue warnings
Suspend the customer's account
Terminate the customer's account
Bill the customer for administrative costs and/or reactivation charges
Bring legal action to enjoin violations and/or collect damages, if any, caused by violations.

REVISIONS TO THIS ACCEPTABLE USE POLICY

PMU reserves the right to revise, amend, or modify this AUP, our Internet Service Agreement, and our other policies and agreements at any time and in any manner. Notice of any revision, amendment, or modification will be posted in accordance with the Internet Service Agreement and as required by law.
This general service agreement is subject to the terms and conditions set forth in this Internet Service Agreement (hereafter "this Agreement", "the Agreement", "this Service Agreement", "the Service Agreement"). Customer agrees to abide by the terms and conditions of this Agreement and the service policies posted on PMU's website. The customer also agrees to pay Paragould Municipal Utilities the complete price for the services as agreed upon at activation.
Scope of the Agreement:
The Internet is a computer network of inter-operable packet switched data networks. PMU does not own, operate or manage the Internet and the Internet is in no way affiliated with PMU. Therefore, you agree that PMU cannot guarantee that the services will provide Internet access that is sufficient to meet your needs. You agree that the use of the Internet and the Services is solely at your own risk and is subject all applicable local, state, federal, and international laws and regulations.
Broadband Internet Access Service (BIAS)
Description of Service - Our Broadband Internet Access Service provides the customer with access to the Internet through a collection of network technologies. The two means of connectivity to most customers is "cable internet" and "fiber internet". Cable internet is a system of communication from a modem at the customer's location to our main data switching facility over a network of coaxial copper and fiber optic cables using the DOCSIS 3.0 standard. The customer may rent a modem from PMU for a small monthly fee, purchase one from PMU, or provide their own that is compatible with the DOCSIS 3.0 standard. The modem only provides access to the network and the customer must provide whatever equipment is desired to use the network - a computer or a router if the customer wishes to have their own private network that multiple devices can access. Our current cable internet network configuration is set up for and typically sees downstream speeds (i.e. from internet to customer) of up to 100 megabits per second (or less, depending on the service packaged subscribed to) and latency of < 5ms between the customer premises and the PMU network perimeter when operating normally. Fiber internet is a system of communication from a terminal at the customer's location to our main switching facility over fiber optic lines using the GPON standard. The Optical Network Terminal ("ONT") is installed by PMU at the customer premises and is considered part of the fiber network infrastructure, owned and administered wholly by PMU. The terminal may not be moved or tampered with by the customer; only PMU may move or manage the terminal. The terminal only provides access to the network and the customer must provide whatever equipment is desired to use the network - a computer or a router if the customer wishes to have their own private network that multiple devices can access. Alternately, if the customer wishes to have a private network but does not want the expense and work of providing their own router they may subscribe to PMU's managed wireless service for a small monthly fee. Our current fiber internet network configuration is set up for and typically sees downstream speeds of up to 1 gigabit per second (or less, depending on the service packages subscribed to) and latency of < 5ms between the customer premises and the PMU network perimeter when operating normally. Both cable and fiber internet connections are suitable for real-time applications such as video streaming, VoIP, gaming, etc. under normal conditions. These metrics have been gathered from testing internally and by service personnel during installation and service calls at customer premises.
Impact of non-BIAS Data Services - PMU provides non-BIAS data services in the form of IPTV, CATV, and connectivity to devices used for specialized services over the same networks as BIAS data services. The PMU network as a whole has been designed with these services in mind and these non-BIAS data services have a negligible effect on bandwidth available to BIAS data services. Under normal circumstances BIAS subscribers will notice no effects from proper operation of the PMU-provided non-BIAS data services.
Blocking, Throttling, and Prioritization
PMU strives to offer BIAS data services to customers as free from impediments as is possible. We do not throttle, block, or prioritize any customer's traffic for financial gain or for the purposes of giving preferential treatment to one service or customer over another. However, the practical needs and concerns of the customers served by PMU do necessitate some activities in these categories.
Blocking - PMU generally does not block any service or traffic of any nature. However, it may become necessary for the protection of the network to block one or more users from some or all communications over PMU's networks on a temporary basis. For example, in the case of a Denial of Service attack PMU may find it necessary to block traffic to or from a customer in the PMU network to prevent the attack from crippling the entire network. Such blocks are removed as soon as is practicable. Additionally, PMU uses Carrier-Grade Network Address Translation ("CGN") to extend the use of IPv4. This technology is usually invisible to the user of the network, but some services the customer may use don't take the existence of this technology into account and will not function properly. This has the practical effect of looking like blocking where no such blocking is actually occurring.
Throttling - Due to the limitations of the cable internet system PMU has a policy of throttling cable internet customers when a certain volume of data has been exceeded to that customer in a given month. (See details) At this point the data speeds are throttled back to a level that is still quite usable for general web surfing and email but removes strain from the network as a whole for the good of all customers. Fiber internet customers do not have this data cap restriction. Throttling is done solely for the purpose of maintaining network performance for all customers. PMU DOES NOT throttle based on the type or source of data traffic. It is an 'all or none' toggle and is based entirely on total data volume, not data content.
Prioritization - PMU does not prioritize the traffic of one internet data service provider over another. PMU may prioritize traffic based on type and generally accepted industry standards - for example, a customer who subscribes to the PMU IPTV service may have their IPTV data given slightly higher priority than their general web surfing data. PMU may also prioritize based on data source and in the interest of the public good - giving slightly higher priority to utility command and control data traffic over general web traffic or giving higher priority to the communications needs of public safety organizations such as police, fire department, etc. The PMU network has been designed such that this prioritization should not have any significant effects on non-prioritized traffic under normal conditions. PMU DOES NOT prioritize any commercial interests over those of another.
Content of Communication:
Customer must evaluate and bear the risks associated with the subject matter, accuracy, completeness or usefulness of any content available to you or transmitted by you while using the Services. You understand that PMU is not liable for any action or inaction with respect to any content posted on or through the Services of the Internet.
Copyright and Other Rights:
The Services provide access to content that is protected by copyrights, trademarks, intellectual property rights. You agree that you will not post, transmit, or download content that is subject to another party's rights using the Services without that party's express permission. Such unauthorized uploading, downloading, posting or transmitting: (1) may result in immediate termination of this Agreement, and (2) may result in civil or criminal liability.
By posting or transmitting content to any public area (e.g., public chat rooms, message boards, software libraries, social media, etc.) customer represents and warrants to PMU that you have the right to post or transmit such content and that such content does not infringe any copyright of, violate any right of privacy or libel, or violate any other intellectual property rights of any other entity. You hereby agree to indemnify PMU for any loss, liability, claim, or expense whatsoever arising out of or in connection with any unauthorized posting, or transmission, downloading, or any other use by you of the Services found to be in violation of applicable law, PMU's AUP, or this Service Agreement.
Warranties and Disclaimers:
PMU warrants that the Services will be provided in a professional workmanlike manner. Customer must notify PMU of any alleged breach of this warranty within 30 days after becoming aware of such alleged breach. If a claim occurs under guarantee and Customer notifies PMU within the required period, PMU will use reasonable efforts to repair, correct, restore, or replace the interrupted Services. This is the only obligation of PMU and your only remedy for any breach of any warranty and guarantee.
EXCEPT AS EXPRESSLY SET FORTH, HEREIN, THE SERVICE AND THE INTERNET ACCESS SERVICE SOFTWARE IS PROVIDED ON AN BEST EFFORT/GOOD FAITH BASIS WITHOUT WARRANTIES OF ANY KIND, EITHER EXPRESSED OR IMPLIED, UNLESS SUCH WARRANTIES ARE LEGALLY INCAPABLE OF EXCLUSION. IN PARTICULAR, PMU DOES NOT WARRANT THAT THE SERVICES WILL BE PROVIDED ON AN UNINTERRUPTED OR CONTINUOUS BASIS.
Limitation of Liability:
PMU shall not be liable to the customer or to any other party for any consequential, indirect, or speculative damages of any kind including, without limitation, loss or liability resulting from: (1) loss of data; (2) loss of software or hardware; (3) loss or liability resulting from computer viruses or malicious software; (4) loss or liability resulting from data non-delivery or data mis-delivery; (5) loss and liability resulting from any errors, omissions, or mis-statements in any and all information, goods, or services obtained on or through the service, and (6) loss or liability resulting from acts of God. This limitation of liability applies even if PMU is informed of the possibility of such damages.
PMU's entire liability with respect to your use of the Services, as well as any breach of this Agreement, is solely limited to the amount you have paid to PMU in connection with the Services provided herein.
Term:
Customer agrees that use of the Services binds the customer to the Agreement. This agreement will continue on a month-to-month basis until terminated. All hardware issued for the Services remains the property of PMU unless purchased by the customer and must be returned to the offices of PMU at 1901 Jones Road, Paragould, AR 72450 upon termination of service.
Billing:
PMU will send Customer a monthly invoice. Charges shall be billed the month after use of Services.