Tree Trimming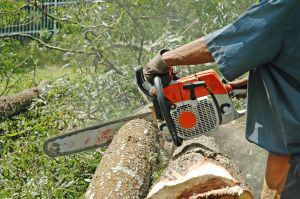 We are committed to maintaining our infrastructure in a manner that helps ensure the safety of its employees, customers, and community. Part of that commitment is trimming or removing trees that are too close to the power lines and may be likely to cause power outages or create a safety hazard.
We Trim Trees for Safety

Utility crews face a serious hazard from overgrown trees or limbs near utility lines. This danger is especially great for children or adults who may come into contact with a live power line while climbing a tree.

Never touch any utility line; always assume it is conducting electricity and is dangerous!

A foliage clearance of 3 feet is required for areas around service lines leading to utility meters and security lights. A clearance of at least 15 feet is required for areas around power lines, utility meters, and pad transformers. Keeping a clear space within the vicinity of utility systems allows for safe access by PLWC personnel during maintenance or repair activities and will help prevent accidental contact.
We Trim Trees for Reliability

Storms and high winds are the leading cause of power outages. Trees that are too close to power lines can interrupt electric service, damage our infrastructure, and create dangerous situations when the lines go down.

One of the best ways to reduce interruption to electric service is by maintaining adequate clearance between power lines and trees by trimming or removing trees that are too close to the power lines. We only trim what is needed to maintain a reliable electric service.
Tree Trimming Crews

PLWC contracts with professional companies for most of its tree-trimming operations. These companies are trained in the latest arborist techniques, as well as OSHA (Occupational Safety & Health Administration) regulations and safety procedures. We will make every effort to ensure that your trees are expertly pruned to maintain not only their health and aesthetic beauty, but also to ensure your safety and ours.
Call Before You Dig, Look Up Before You Plant

Before you start planting, call 811 to have the area checked for underground utility lines. Next, look up to locate any utility lines in the area. Do not plant trees that could grow within 25 feet of a utility line. Do not plant tall-growing trees within 50 feet of utility lines. An existing tree near utility lines should be kept to a maximum height of 15 feet.
Visit the International Society of Arboriculture (ISA) for Information on Proper Tree Placement and Planting.